Most of the latest Braun shaver rechargeable batteries are powered by a lithium-ion battery which is known for its durability. The Braun shaver battery is light and powerful and perhaps the only brand to incorporate Energy Star Qualified Battery Charger set by the U.s Environmental Protection Agency and the U.S Department of Energy.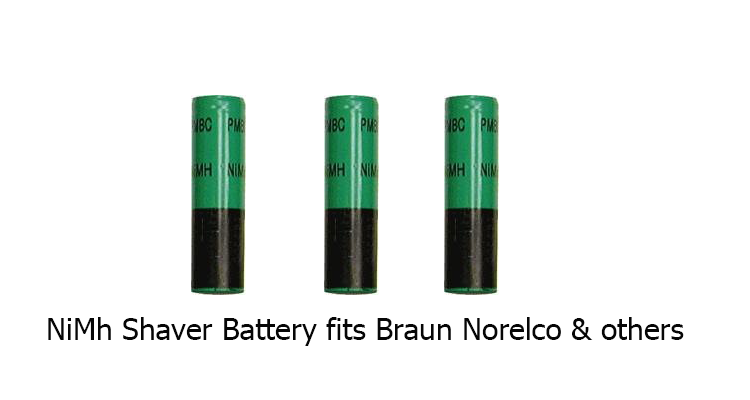 Not only is the Braun electric shaver battery energy efficient but it also comes with some cool features with their new series and models. You can opt for the quick charge which charges the battery in five minutes if you are running late. Otherwise, it takes about an hour to fully charge the battery which operates for 50 minutes for cordless shaving. Most of the series support 2 way of charging and some latest series and models support LCD display for battery and hygiene status. All these things are cool features as long as the rechargeable battery is working. But these rechargeable batteries are not going to last forever.
Related: Braun Clean And Renew System
Replacing Braun Shaver Battery
Now, the problem is that most of the electric shavers don't offer battery replacement and the same is true for Braun electric shaver. You need to visit your local repair shop or find out the right battery used for your shaver, order it online or get it from local retailer and replace it yourself by soldering. Depending on your electric shaver's model the technicality difficulty will vary. Some series and models are relatively easy to replace the battery, such as the Braun 7505 SyncroPro which uses NiMH (Nickel-Metal Hydride) battery.
You need to dismantle the shaver in most of the cases in order to replace the rechargeable battery. The battery normally has one year of warranty from the manufacturer. So, once you replaced the battery successfully, you can be almost certain that your Braun shaver battery will not give any problem for at least a year or two.
Related: Braun Series 7-790cc Pulsonic Electric Shaver Review
If you are not comfortable replacing the battery, you can ask your local retailers if they can provide the service.
I found a video on youtube

Where to buy Braun shaver battery
Before you buy the shaver's battery, make sure that you check your shaver's model number and compatibility. Though shavers are from the same brand they don't fit the same battery. When you buy the battery you get the model numbers that fits the shavers, so you can make sure you have the right match.
The best place to buy Braun shaver's battery at great price is Amazon. You usually get the cheapest priced battery but also listing from different suppliers which is not available with other resources.
NiMh Shaver Battery – Amazon Discount Link(fits with Norelco, Remington, Braun, etc)
All models battery Pack –  Amazon Discount Link(Norelco, Remington, Braun, etc)