Grooming requires you to have the best electric shaver that can give you a comfortable shave. If you want to cut hair closest to your skin, you have to get an ideal shaver for a closer shave.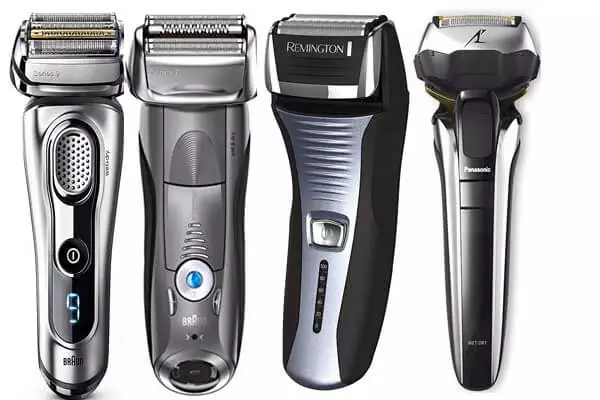 Which electric shaver gives you the closest shave?
Below is a detailed discussion of the best electric shavers that can give you the closest and comfortable shave.
This is a powerful electric shaver with advanced features and technology. The device features an advanced technology that allows it to automatically adjust its power depending on the thickness of your hair. In addition to that, the electric razor features a shaving head that is 8-directional flexible. For that reason, it moves with the contours of the target area, giving you a closer shave.
Also, the device has sharp blades, and with the lift and guide technology, the device gives you a smooth shave with few strokes. Besides that, the technology allows the device to lift and cut the hair. For that reason, the hair is cut with precision, and there is minimal skin irritation. The device is waterproof and will give you the closest shave in just one pass.
Panasonic Arc 5 ES-LV9Q is an advanced model of electric shaver that has surprised many. The model comes with 14000 CPM motor, and its advanced technology allows it to give you the closest shave. It has two comfort rollers that prevent the foils from being pressed too hard on the skin. Also, the shaver comes with a shaving head that can be depressed and that combined with a 360-degrees swivel makes it ideal for the closest shave even when shaving difficult areas like the neck. The only problem with the device is that it's a bit pricy.
Although Braun Series 7 is popular, the Braun Series 9 9290cc is an advanced model made specially to give you a better shaving experience. First, the device is powerful. Secondly, the device will give you a closer shave. The model is highly recommended thanks to its comfort and ease of use. In addition to that, the shaver is ideal for sensitive skin, and it will not disappoint you.
If you are on a limited budget, Remington F5-5800 is a good pick for you. The device comes with a contoured handle making it easy to use. On top of that, the shaver has a unique shaving head ideal to reach hard to shave areas. Also, the device is rechargeable, making it suitable for traveling and carrying it with you wherever you go, including the office. However, it doesn't allow for wet shaves.
Final Words
If you want to get the closest shave, you have to get an electric shaver ideal for the task. The above electric shavers will give you the best results, but results may vary from one individual to the other. Therefore, get any of the above models, and you will enjoy the closest shave.