I've been using this Panasonic electric shaver with nano blade technology for the past 2 months and love it. Without exaggeration, it gives me the closest shave ever, and I've been using the top of the line electrics from Norleco and Braun for over 20 years. You won't regret this foil beauty, and you can't beat the price. Paraphrased, read the full Panasonic es8109s Review here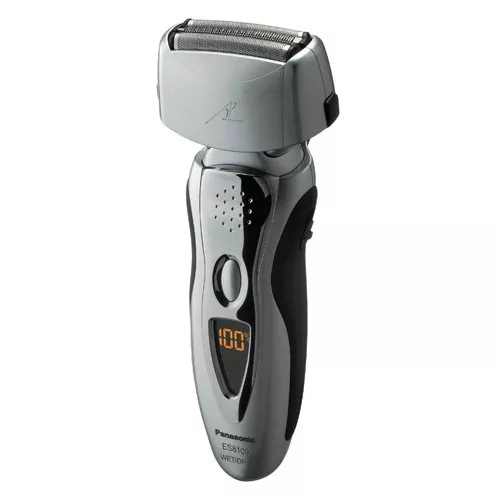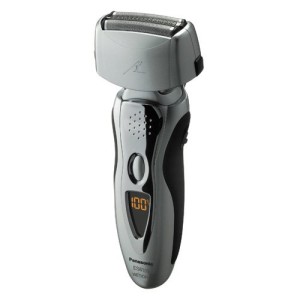 Our Rating:

(3.9 / 5)
Panasonic ES8109S
Of similar quality to the Panasonic ES8103S, the Panasonic ES8109S is another very good electric razor that you can easily find in the market and online. With its brand, Panasonic, you can be assured that you are buying a good quality appliance that is designed to remove hair quickly and efficiently and take all the hassle of manual cleaning away.
The team here at Best Electric Razor really like the Panasonic ES8109S as it continuously delivers a great close shave and can be also be used  in the bath or shower, it is fully immersible, which is good news for men who suffer from irritation or blotchiness after shaving. If you do suffer from irritated skin it will also help if you treat your skin with a lotion such as Neutrogena or Gillette shaving foam.
The Panasonic ES8109S offers a close shave and new technologies to give its owners a great and simple shaving experience, a triple bladed head provides 3 chances to remove every hair in one pass. The 2 foils and center split float while the pivoting head moves in all directions to glide over your face and remove all the hairs including stubble.
With the Panasonic ES8109S electric razor you are going to experience not only a great shaving experience in part due to its 13,000 RPM's but the cleaning mechanism is also one of the best. This Panasonic razor uses the innovative Vortex cleaning system which is slightly different from previous models and other manufacturers. Once the razor is inserted into the base not only do you get a complete clean which removes all hairs but it also combines a heating element to get rid of any unwanted moisture and keep your blades hygienic, clean and ready for the next time you want to use it.
As well as charging at the same time, the Panasonic ES8109S electric razor uses a massive 17,000 RPM's so cleaning and charging is quick and effective but it also uses a non alcoholic based cleaning solution which helps prevent the break down of plastics and water seals too and keeps your new razor lasting much longer.
Panasonic es8109s Features
Wet and dry use flexibility for sensitive skin and a close shave
Advanced hygienic cleaning solution refreshes blades and lasts longer
Close shave guaranteed with arced Nanotech blades
Triple blade action
Pivoting head designed to follow every contour of your body
Minimum 30 day return guarantee
Panasonic ES8109S Vortex Arc 3 Recommendation
As one of our best electric razors, the Panasonic ES8109S electric razor is designed to get the job done quickly and clean up quickly afterwards too  so that it is hygienic and kept in a very state for longer lasting use. Current owners of this razor like it because it provides a close shave with minimal fuss and it can be used dry or in the shower which some users find helps with sensitive skin issues.
The convex foil flexible head of the Panasonic ES8109S electric razor is also a feature that owners like as it makes shaving under the neck much easier.
Our best electric razor research found hundreds of reviews for this product and 64% gave it their highest rating while a total of 84% rated it as a top electric razor. Only 5% of reviewers gave this appliance their lowest rating. You can also try this razor for 30 days and still return it for a full refund if not completely satisfied, (please note that the 30 day time frame starts day that your purchase it online). It also comes with a 2 year parts guarantee.
Many reviewers stated they like the Panasonic ES8109S electric razor as it provides a very close shave and does not leave your skin with soreness, redness or any nasty rashes that some electric razors produce. Due to there being a huge volume of positive reviews and a low price (currently discounted) the Panasonic ES8109S is considered one of our best electric razors and receives our recommendation.