What do you know about electric razors? Electric razors usually use oscillating or rotating blades. Unlike traditional razors, you do not need to use shaving cream, gel or water. They have a small DC motor and usually use rechargeable batteries or electricity. Having said that, are these razors important? Do we need them? Let us now look at some of their advantages.
Why should you buy an electric razor?
They are easy to use– One of the major advantages of electric razors is that they do not require special skills to operate. You just need to ensure that your hands are steady when shaving. This prevents nicks and cuts especially if you have a sensitive skin.
They are fast – As compared to traditional razors, these ones are faster since you do not require special preparations before shaving. This means you can shave wherever you are since you do not need to use water, soap or shaving creams.
They are comfortable – They use sharp blades which minimizes chances of getting nicks and accidental cuts when shaving. They also have an ergonomic design which ensures that you are comfortable when shaving.
Convenient– Another reason why you should consider an electric razor is their convenience. Due to their ease of use, it means you can even shave when on the move. This comes in handy especially while you are in a rush and may be you do not want to get late for work. You can use them even when driving.
Those are some of the advantages of electric razors. Do you know how to use an electric razor? Here are the steps you should follow.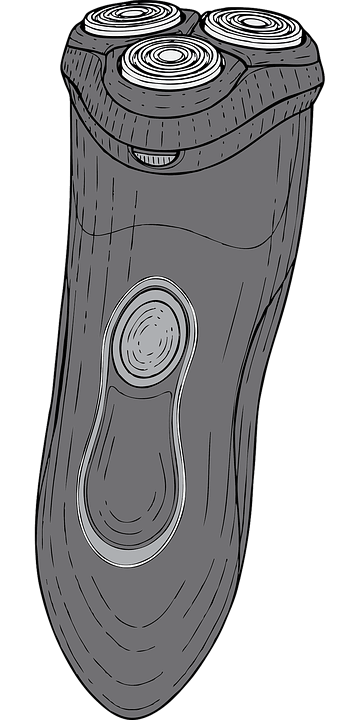 How to use an electric razor
Look for a good razor – There are different types of electric razors today. These razors come with different features, design and prices. Some razors are designed for short hairs and others work well on long hairs. If you want to get the best, look for a quality razor. Go through the features keenly before buying.
Prepare your face – It is advisable to wash your face with warm water before shaving. This is important because warm water helps in softening the hair follicles to give you a smooth shaving. Apart from that, it ensures that you get a close shave. Ensure your face is dry before you start shaving. Some electric razors are not suitable to use with shaving creams but you should confirm from the manufacture first.
Method of shaving – You can shave against the direction in which hair is growing. This will ensure that you get a closer shave. However, it increases the chances of getting razor burns. If you are using an electric razor for the first time or you are one of those with a sensitive skin, you can shave towards the direction of hair growth. Since our skins are different, the best thing you can do is to try different methods and choose the one which works perfect for you.
Moisturize – It is good to apply a moisturizer on your skin after shaving. This ensures your skin is protected and hydrated.
Maintenance tips for electric razors
Always ensure that the blades are clean . This makes them to last long and also helps to give you a close shave.
Replace dull blades every year to prevent irritation.
The most challenging thing with electric razors is selecting the best. If you have been searching for one, I am sure you understand what I mean. Nowadays there are many razors in the market with different design and features. To make your work easier, I have highlighted some of the most important things you should consider when determining the best electric razor. Check them below.
How to determine the best electric razor
Cord/ cordless– Some electric razors have a cord while others do not have. When selecting a razor, you should ensure it is convenient. What do I mean? Look for a shaver which you can use anywhere. Cordless razors are better especially if you are one of those people who love travelling.
Type of blade – It is important to note that the performance of an electric razor depends on the type of blade it uses. The blades of the razor should be able to give you a fine and smooth shave. Some razors come with adjustable shaving lengths which allows you to set according to size and type of your hair.
Battery life– It goes without saying that you need a razor which can serve you for a long time. Ask you self this question? For how long can you use the shaver when it is fully charged?
Speed – This depends with how fast the blades moves. Razors which has high speed blades are very comfortable and ensures that you get a close shave.
Cost – Some electric razors costs hundreds of dollars while others are cheap depending with the features. Irrespective of price, ensure the razor has all the features that you would require when shaving.
Warranty – A quality electric razor should come with a guarantee of at least a year. This means that in case something happens or you are not satisfied with the performance, you can take it back or get a refund. The longer the warranty the better.
Final thoughts
Have you learned something? Those are the important things you should know about electric razors. As we have seen, electric razors come with many advantages as compared to the traditional razors. However, when it comes to selecting the best, it is not easy at all. If you have been searching for the best razor, you just need to consider the above pointers when buying. I wish you the best in your search.