For people with black skin, shaving could be a tough challenge at times. African Americans have dense beards and are more likely to have ingrown hairs as well as sensitive skin. This then means you cannot just shave with any shaver as a black man. In this article, we'll be detailing some of those things you'll need to know when you're searching for the best electric shaver for black men.
Best Electric Shaver for Black skin: Shaving Products for African-Americans
In hurry check our top choice
Why Black Men Need a Special Shaver
Skin types vary and may be a deciding factor at times when you're planning to buy a new shaver. For blacks, it is important to be careful with your choice of shaver so you do not end up with avoidable and unnecessary razor cuts, razor burns, nicks, and skin irritation. This is down to the fact that black people often have dense beards and are also likely to have ingrown hairs. And because they are also more likely to have sensitive skin, it is, therefore, advisable to ensure they select the best shaver for their skin.
Foil Shavers: The Best Electric Shavers for Black Men
So, we'd normally advise those of our readers who are African-American to get the best foil shavers for their shaving needs. These foils are best-suited to the black skin and can help people avoid the problems that can come with using other types of shavers.
Benefits of Foil Shavers to Black Men
There are several benefits and advantages that have made these foil shavers the best kind of shavers for people with black skin. Now, let's analyze some of these below.
Since foil shavers can be very fast, it implies there will generally be less work to do as the motor can work to as many as 14000 cuts per minute with each blade. This means shaving is faster and closer and would automatically take the pain from cutting away.
Electric foil shavers are often known for using the best blades available. It is then beneficial since the blade acts on the skin to give you a closer shave.
Many of today's advanced foil shavers come with a lot of personalization modes aimed at generally making shaving better. Many of today's shavers are able to cut in less time with these features because they can be used in specific modes.
Foil shavers are very easy to clean and so may seem a worthy alternative to other types of shavers. You can simply open up the head and rinse the shaver under running water. There also some that come with dedicated cleaning stations with alcohol-based mechanisms that allow for a truly hygienic mode of cleaning.
Best Electric Shaver for Black skin top 5 review
1. Panasonic ES-LV95-S Arc5 Electric Razor
Our Rating:

(3.9 / 5)
Product Highlights
Big brands like Panasonic and others can be trusted when it comes to delivering superb performances. This particular foil shaver from Panasonic is the best and most advanced electric shaver from the manufacturer and has improved on a lot of grounds to make this one of the smoothest and most comfortable electric shavers for black people, men or women alike.
The shaver sports a sleek and masculine appearance and has been designed to fit into the hands. It comes with a 5-blade shaving system equipped with precision-honed blades to deliver a clean, close shave. The superfast motor delivers 14,000 cuts each minute to give you about 70,000 cross-cuts per minute considering the 5-blade system. The shaver has the multi-flex pivoting head feature that enables it to glide smoothly to easily conform to the contours of your face, neck, chin, jaw, and more. It is capable of both wet and dry shaving and it comes with a pop-up trimmer as well. There is also a 10-stage LCD for checking the status of the shaver. Its operation time is 45 minutes and takes about 1 hour to reach full charge.
The Panasonic ES-LV95-S Arc5 Electric Razor is everything you'll ever need in the ideal shaver for black men with sensitive skin. It delivers a smooth, clean, and close shave at a superfast speed without leaving the skin to irritations and discomfort.
2. Braun Series 9-9095cc Wet and Dry Foil Shaver  
Our Rating:

(4.6 / 5)
Product Highlights
This Braun Series 9-9095cc Wet and Dry Foil Shaver may be what you've been looking for if you've been searching for the best all-purpose answer to shaving black skin. The shaver sports a beautiful and simple design with its one-button touch. This single button cleans the shaver and charges it. The button can also be used to select the appropriate cleaning program and this shaver has a cleaning action we found to be truly hygienic. It goes easy and comfortably on the skin and is the ideal shaver for black skin shaving. The cleaning is alcohol-based and the shaver lubricates the blades each time it is being cleaned.
The Braun Series 9-9095cc Wet and Dry Foil Shaver will perfectly shave black skin in the most appropriate manner. It has a very hygienic cleaning and lubricates the blade each time it is being cleaned. The shaver is perfect for black skin though it is a little bit priced higher than some of the other models.
3. Panasonic ES LA93 Arc-4 Electric
Our Rating:

(4.3 / 5)
Product Highlights
The best electric shaver for black men needs to have a super-fast motor alongside a sharp blade that will go gently over the skin. This Panasonic ES LA93 Arc-4 Electric Razor is all that and even more. The 4-blade and dual-motor shaving system with its precision honed blades delivers excellent performances, durability, and sharpness. The pivoting head means it can glide and conform to your body's contours for a more precise and close shave. It is equipped with an automatic cleaning and charging station which can be initiated with the touch of a button. It can also be rinsed under running water and also has a pop-up trimmer for dealing with sideburns, mustache, and other similar places.  There is a 10-stage LCD that allows you to check the device's status. It charges for about an hour and has a run time of 45 minutes.
The Panasonic ES LA93 Arc-4 Electric Razor is capable of both wet and dry shaving. It is a simple yet reliable shaver. The shaver offers the best value and it costs only half the price of the Braun Series 9-9095cc Wet and Dry Foil Shaver.
4. Braun Electric Shaver Series 7 790cc: Best Value
Our Rating:

(4.3 / 5)
Product Highlights
The Braun Electric Shaver Series 7 790cc has been around for a while and today is still one of the most sought-after shavers on the market. Unlike the Braun Series 9-909c we reviewed above, the Braun Electric Shaver Series 7 790cc is considerably cheaper and affordable. It's got equally great features and a performance that makes it a truly great among the best foil shavers and so is a perfect choice for Afro-American shaving.
It comes fitted with the Intelligent Sonic Technology which increases power on areas that seem difficult and so considering the effect this would have in dealing with curly and thick Afro-American hair, this shaver comes across as an awesome device. There is also the ActiveLift technology that captures hair lying flat on the surface by lifting the hairs up before cutting them. There is the OptiFoil feature which is responsible for how the shaver can shave so close. The waterproofed shaver leaves your skin cool and gentle with no irritations and as such is a product that is in great demand.
When you need the best electric shaver for black men, hardly will you find options better than what you can get from this Braun Electric Shaver Series 7 790cc in terms of value and performance in relation to cost. With such great features and performance along with a price tag that seems very low, it's hard to not see why the shaver is in such high demand.
5. Panasonic ES8243A Electric Razor for Men: Budget Buy
Our Rating:

(4.4 / 5)
Product Highlights
The Panasonic ES8243A is the most affordable of all the best electric shavers for black men. The shaver is not to be considered cheap in any way as it has great features that have made its smooth and gentle performance one that is loved by many.
Starting with the razor system, the Panasonic ES8243A comes with four ultra-sharp Nanotech blades that are comfortable for use in both dry and wet shaving scenarios. The design is very thin and the foil of stainless steel glides gently and conforms to the contours of the face to deliver a close shave. It also has a pivoting head and a super-fast motor that sees about 13,000 cuts per minute. It also has a 10-stage LCD for device status verification, a pop-up trimmer as well as the sonic vibration feature for a quick and easy cleanup under running water.
The Panasonic ES8243A is loved by meaning not only for its affordability but for its efficiency as well when you need it to deliver a smooth and clean shave within a short time. It is no doubt an ideal shaver for Afro-Americans who want a clean shave that won't leave the skin irritated.
Verdict
Our review has covered great shavers suitable for black men. These range from reasonably priced models like the Panasonic ES8243A and the Braun Series 7 790cc to top-of-the-line models like the Panasonic ES LA93 Arc-4 Electric Razor, Braun Series 9-9095cc Wet and Dry Foil Shaver, and the Panasonic ES-LV95-S Arc5 Electric Razor. You can choose from any of the budget buys or from the more premium models. Regardless, you'll still get a product that will leave you with sweet experiences.
Important tips to make shaving comfortable for black men
There are a few tips that can possibly make shaving better for black men. These are some of the things you know already but doing them regularly and properly will make shaving a fun and exciting thing to do.
Always clean dry and sterilize
Inadequate cleaning is one of the major causes of shaving problems for lots of people. For black men with even more sensitive skin, it is important to properly clean and sterilize electric shavers after each use. The alcohol-based system would help prevent bacterial infections that may result from inadequate cleaning.
For black skin, lotions are a better alternative and perform really better than do soaps for people with black skin. The ingredients in use in your shaving product would definitely determine your experience with such product and in this case, lotions are the answer.
Use Good Aftershave Lotions
In our Best Aftershave for Men article, we discussed how important aftershaves can help to prevent skin irritations that may want to surface after shaving. We discussed how the best aftershave products like the Proraso Aftershave Lotion and the others are great for preventing skin irritations. For black men particularly, this is very important since black men are often more sensitive. Aftershave lotions are very important and maybe all you need along with a great electric foil shaver to nip this in the bud.
Change/Replace blades when due
Blunt, old, faulty blades may sour your shaving experience and it is important you change and replace this as when due. When the time comes to change your blades, be sure to do it right as faulty after-market blades can ruin your experience.
The shaver is already working at a great speed and it makes no sense to further add more speed to this. Rather, go slow and conventional so you can easily maneuver the shaver properly around where you want to be shaven. If you are also contemplating whether to choose wet or dry shaving, wet shaving is great and will generally make things smoother if you lather up properly.
Things to Consider When Shopping for the Best Electric Shaver for Black Men
There are certain things that make a good shaver suitable for a black man's skin. If you are in search of a suitable shaver to smoothly shave your hair without getting any of the problems that would normally come with using a wrong shaver, then quickly go through the next lines below.
How good is the shaver at handling curly hairs?
When the average shaver cuts the hair at an angle, it increases the occurrence of ingrown hairs as black hairs would often curl and become ingrown. The hallmark of a good shaver for black skin is its ability to lift hairs and cut it straight. It should also be able to capture and cut long hairs that grow in different directions.
Wet and dry shaving compatibility
In our article on the Best Shaving Gel, we discussed how shaving gels could help improve your shaving experience for more comfort. The same can be said of shaving creams too and for men who prefer wet shaving, it is important that you get an electric shaver capable of this as not every shave can handle wet and dry shaving.
A good shaver should have a fast motor. It should be able to provide a clean and smooth shave quickly with less pressure so you don't end up getting your skin irritated. So, when shopping for the best electric shaver for use on your black skin, we advise that you go for one with a fast motor and a super sharp blade that can stay easy and gentle on the skin.
Frequently Asked Questions on Shaving for Black Men
Read also: Which Is Better Foil Or Rotary Shaver?
Knowing the curly hair growth and the thick hair strand for black men means they need to have a shaver that can cut through the hair despite its form. This is in such a way that they can still obtain a clean result.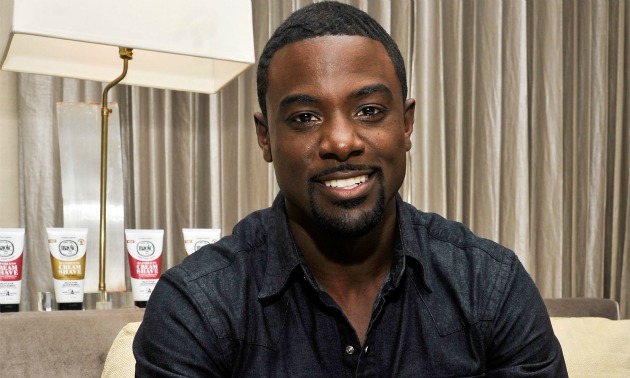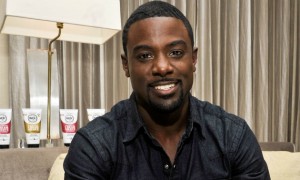 Using an ordinary electric shaver may not work on this case as for sure there will be portions of the hair that will be left uncut or if they want to really get rid of it then they need to do it multiple strokes which can be very painful and time-consuming. In the next section below you will be introduced to the best electric shaver for this situation.
#Remington DA307 Dual MicroScreen foil shaver
This product is proven to be one of the most popular shavers for black men. Although the price may not be that cheap it is worth buying as it guarantees a painless, clean shave. They're a couple of features of this product that help attain a close shave for black men. For it to cut and style beards with complete ease and confidence, the Remington DA307 has 112 different cutting surfaces. This can do the job quickly, especially when talcum powder or soap is used on the face before shaving. These two are a perfect combination to attain a smooth flawless shave. As for results, it is observed that this electric shaver gives painless shaving and cleaner results compared to other brands.
Check also: Best electric shaver under $100 top 10 reviews
#Panasonic ES8109S Vortex Wet/Dry Shaver
A good candidate for being the best electric shaver is the Panasonic ES8109S Vortex. This shaver can both be used in a wet and dry environment. It has a cleaning mechanism that can easily remove the dirt after shaving making it look like new next time it is being used. It is proven to do a very clean cut and does not contribute to rashes and irritation. As of this time, the price of this shaver is very affordable enough and the blade seems to last longer than other brands. This gives more value to your money then. This is because of its longer-lasting cartridge.
In a conclusion, this article is intended for those who belong to the black group of men where the beards may have a curly growth and the hair strand is thicker. As for the two-sample products mentioned above, they may not be completely described yet but you can always check for the complete features of that product online. The most important point here is that there still is an option even if your hair strand is thick enough. With this guide article choosing the best electric shaver is now easier. You just need to check if at cases your money will be able to do the purchase of the product.
Final Word
We've discussed the reasons a black man would need a specially-designed shaver for tackling long, thick curly hairs as well as a few recommendations of the very best products on the market at the moment. To prevent razor bumps, burns, and every other form of skin irritation, it is important to choose a good shaver. The shavers we reviewed above stand top as the best electric shavers for black men in the market right now. You'll be doing yourself a lot of good by choosing from any of these for a smoother, gentler, closer, cleaner, and better-looking shave.